By: TheTravelGuy
Dear Friends
For the first time in my life I thought about writing a diary and a travel report. As a company manage, I will be traveling sporadically, and I thought I could share my travel experiences here on this forum. The reviews will be serious and honest, serving as a form of a diary that I can look back upon in the future 🙂 Additionally, I would love to engage the readers by contributing with travel tips on how I managed to book my "premium" bookings.
T-180 … Soon ready for take-off FRA-HND I just landed in Frankfurt and for strategic reasons I had to collect my luggage from my first flight from ARN – FRA and then check it in again. I have been looking at LUFTHANSA FIRST for about two years, and finally, I am in Germany. My suitcase is one of the first appearing on the baggage claim from today's ARN flight and I run off quickly not to miss a single second of the experience I will shortly encounter
So … what's next?
Using my mobile, I open the map to see how I should arrive as smooth as possible at the infamous First Class Terminal.
7min … perfect!  However, if I run I could get there in 3 min!
I find a taxi driver, with great "German" courtesy, outside the terminal to get to the First class terminal
Ground Service:
Once we arrive at First Class Terminal I meet a great German hostess who will be my "host" during my stay at the terminal.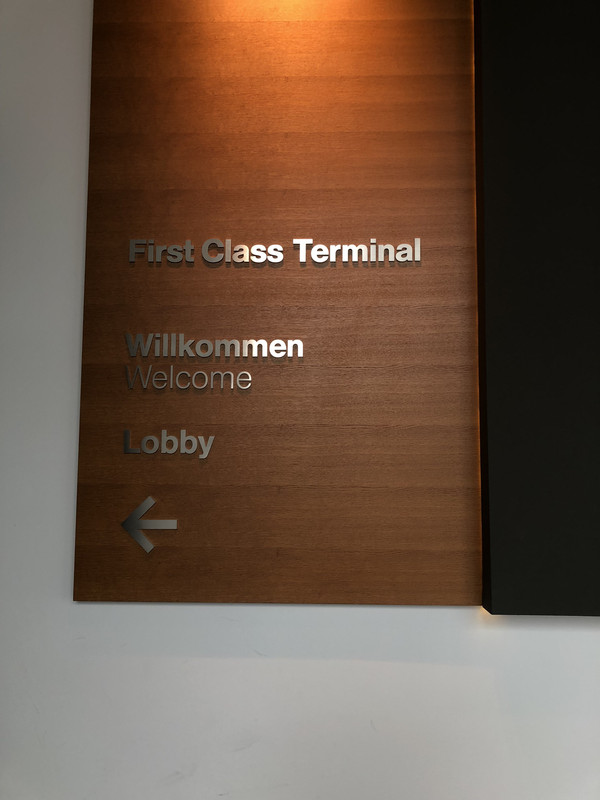 She does not show a glimpse at my appearance wearing pale jeans, t-shirt and flip flops, just greeting me with a huge smile. She asks for my passport straight away (which I have in my hands). – Happy to have you here today Mr. travelguy – How would you like to check in? While walkin only 10 meters, she has had time to read my name in my passport, and already started with the check-in process …. Wow! At check in everyone I meet says "Welcome" or "Good day". Am I in heaven? Or does it say "President" on my forehead? She guides me through the lounge and advices me on my trip, before I am escorted to the restaurant. I thank her for her time, after she helps me purchase a perfume from their tax free shop. Everything was done without me having to get out of my chair, all I needed to do was to decide on the perfume.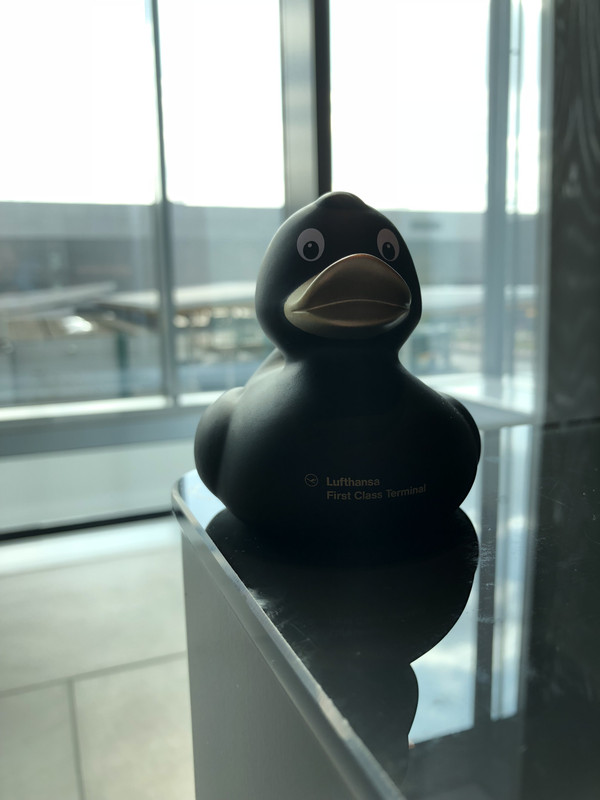 The restaurant was my only complaint for the entire lounge experience. Unfortunately I felt the waiter was incredibly dull, unattended and tired of his job.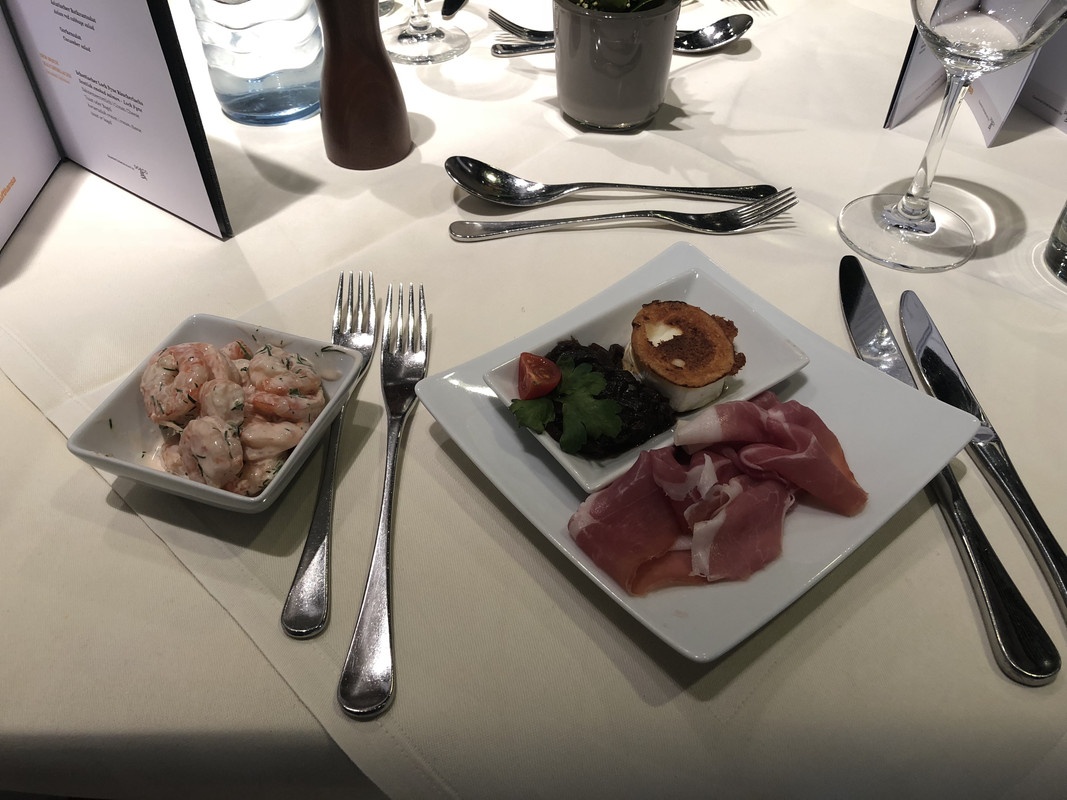 I order a piece of beef fillet with side salad and a Pinot Noir from Napa Valley. This wine is amazing and shows that the US can deliver wine in absolute top class!The wine was served by a guy from the bar, who both had a nose and interest for his guests, unlike the waiter. We talk about the wine and other drinks. The conversation ends with me finishing my glass and he puts the bottle on the table! – Sir, if you need one more bottle after this I've got you covered!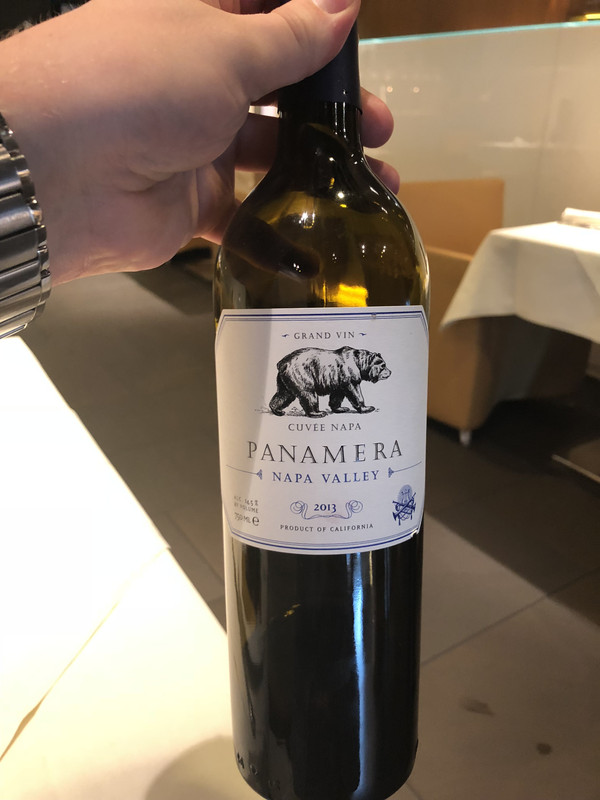 After the meal, I aim to have a bath where my perfume bottle has already been delivered.With their choice of ETRO product, I really feel the products Lufthansa offers on the ground are absolute world class. From product selection to service range of amenities – EVERYTHING IS PERFECT.
After about 30 min in the bathroom it is time for another drink and some food. In the lounge I find the kind bartender, who offers me a spot at the window (no spectacular views except a staff entrance to the airport). It was a kind gesture by him and I was grateful for this amazing lounge.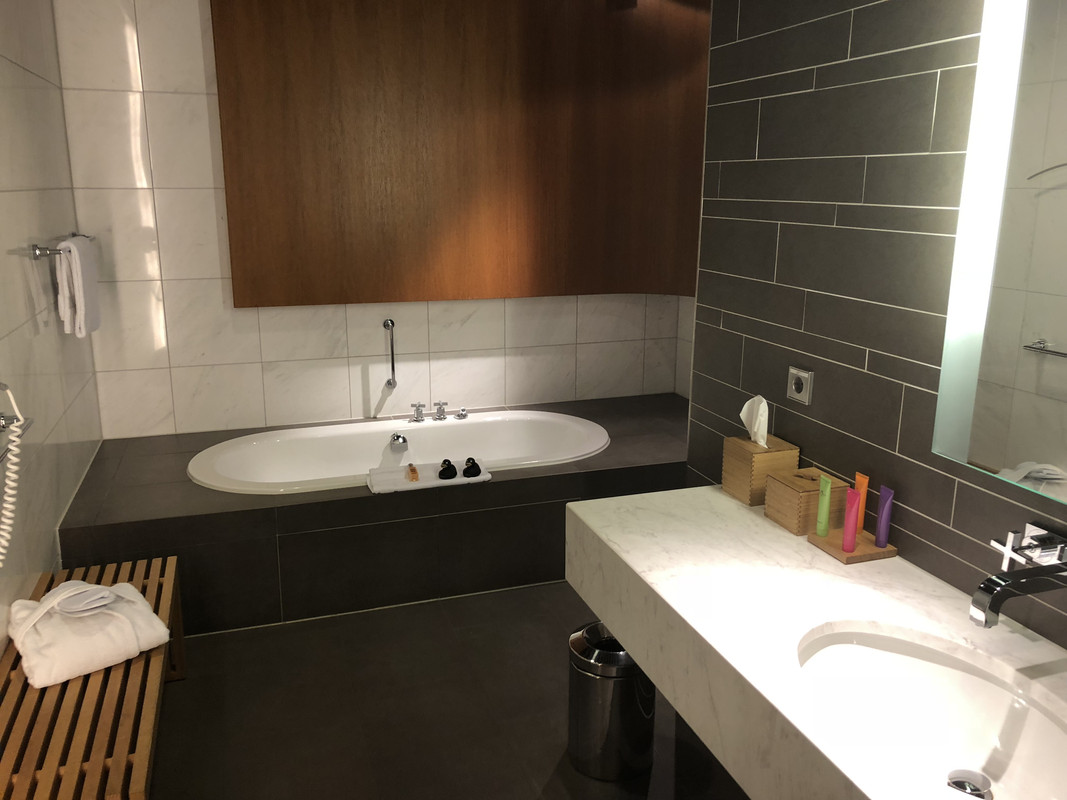 With a glass of Champagne and some olives, I'm checking on the stock market! The bartender takes notice and we end up discussing Bitcoin, Japan and Whiskey. He proposes a whiskey tasting before my departure, presenting 5 glasses. 
The bar has some really nice bottles for 800 – 2000kr / pcs. The bartender picked out 2 of his own favorites, 2 of mine and then a "secret" whiskey for over $ 2500that was not on the menu
. While
testing the whiskey, I had the chance to order some dessert and chocolate.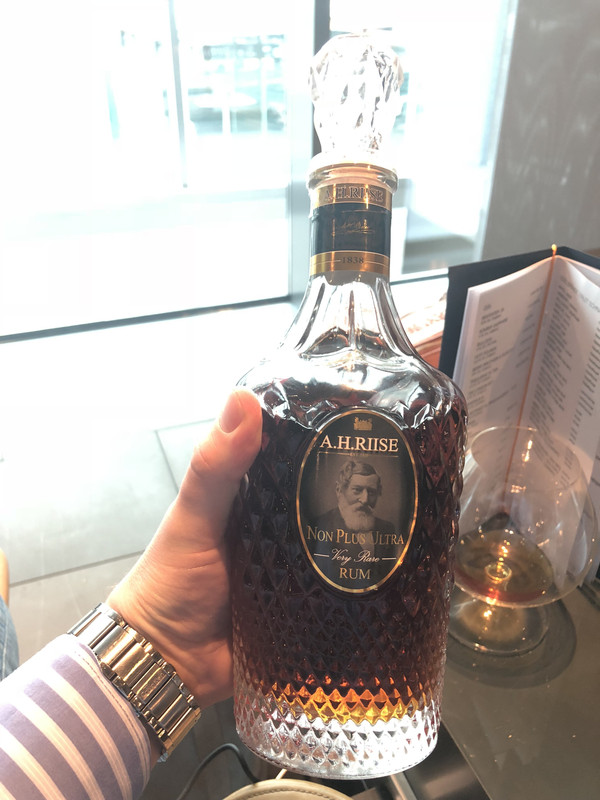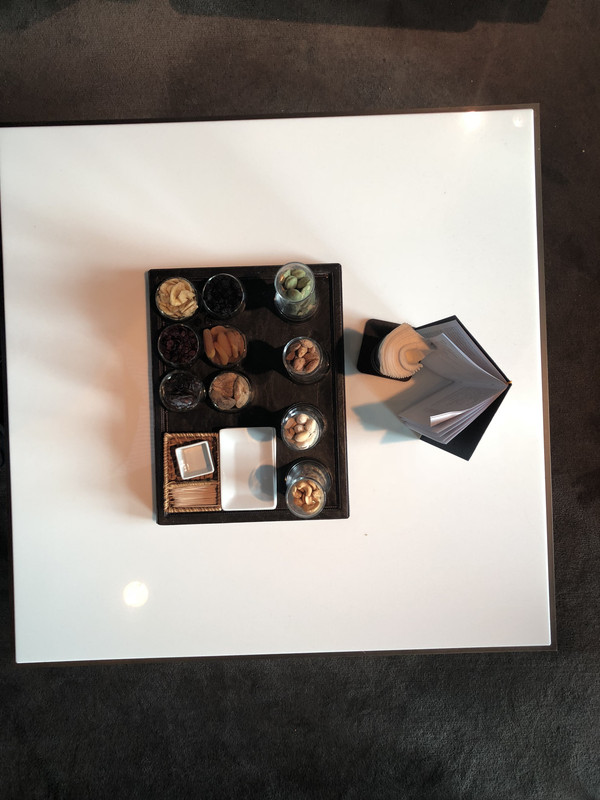 Later on, or too quick in my opinion, my host announced my car is ready and it is time for my flight to Tokyo. The flight would be full today and everyone had already boarded. Crap!
My passport was handed back to me and a very serious driver in a Mercedes took me to my flight. The greatness of German quality! Heh.
Then followed a 2 – 4 minute drive between aircrafts and luggage cars. An amazing experience, capturing loads of great photos and videos.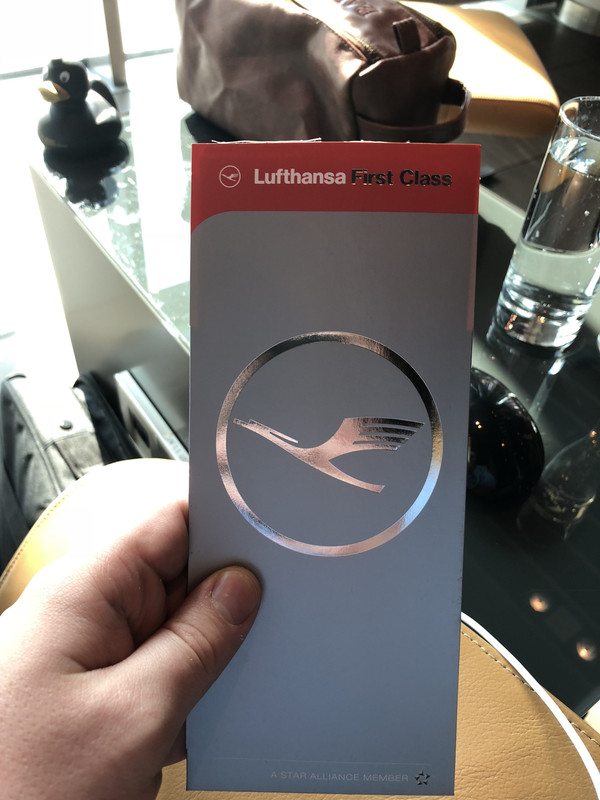 Inflight Service:
Once on the plane I was the last to board, and I was again welcomed by last name and asked if I wanted to hang my jacket.Immediately I was offered Champagne and nuts. Although I was a bit tipsy it was impossible to decline Pommery, a Champagne in the 200 pound class. I had two gIasses and managed to browse the news before take-off.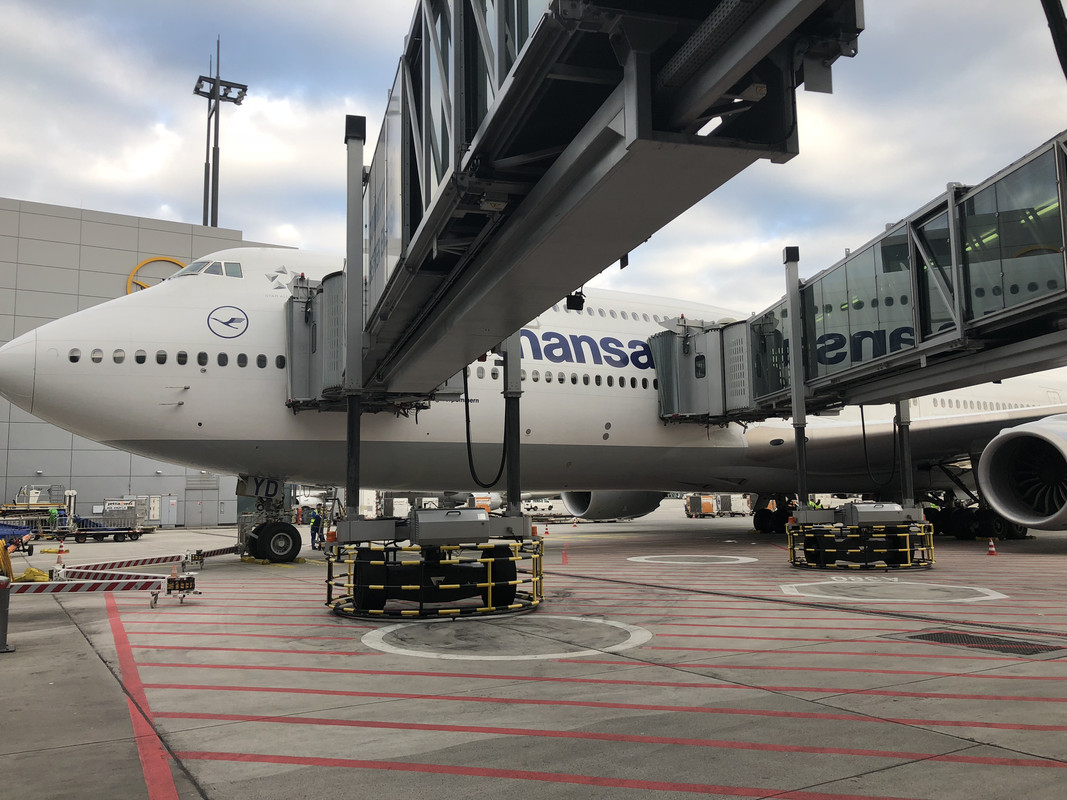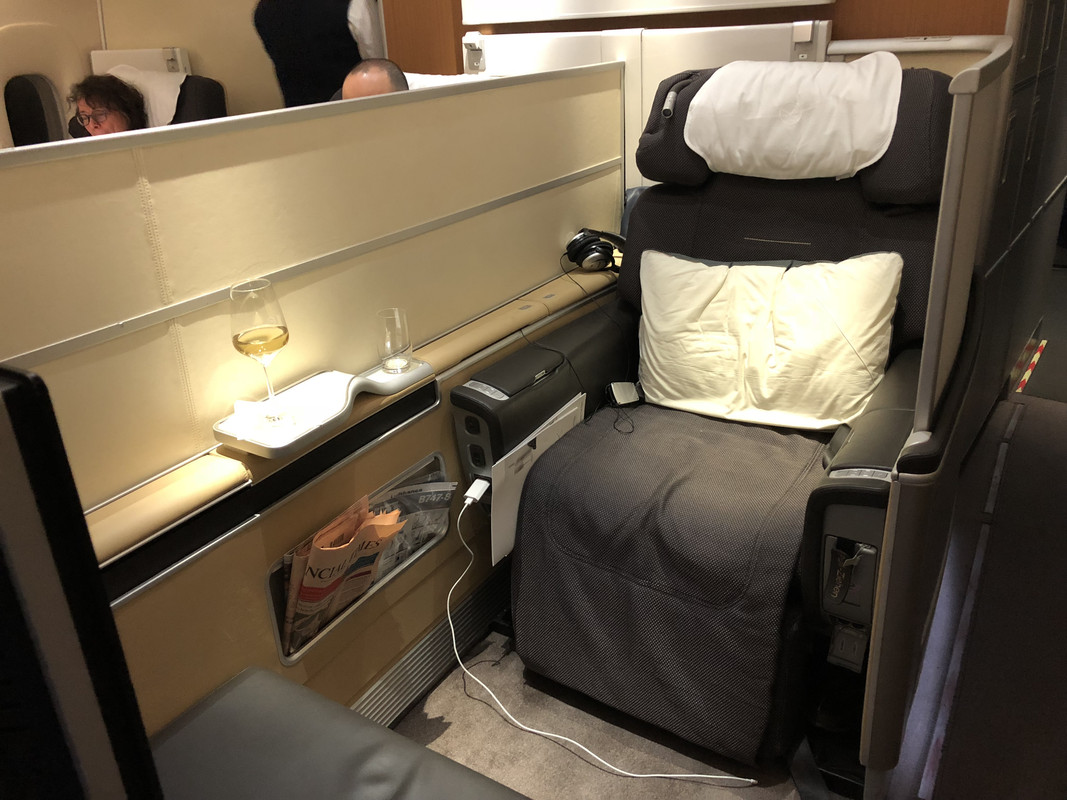 Dining experience:Once in the air, the usual serving began. We start with another glass of Champagne and appetizers, which unfortunately is only rated at 1 out of 5 What should have been a lovely salmon roll was rather like a salmon cut from the ice age. It was so icy my teeth started chattering. When pointing it out to my FA, I was told there were no other options.
Dinner continued with caviar and side orders. I have to say that Lufthansa service with their caviar serving is impeccable. Both the sides and the caviar are of the highest standards.They also buy larger packages of caviar, which minimizes the risk of serving a poor portion of caviar (yeast) and the guests get the chance to replenish with 2 packages per person.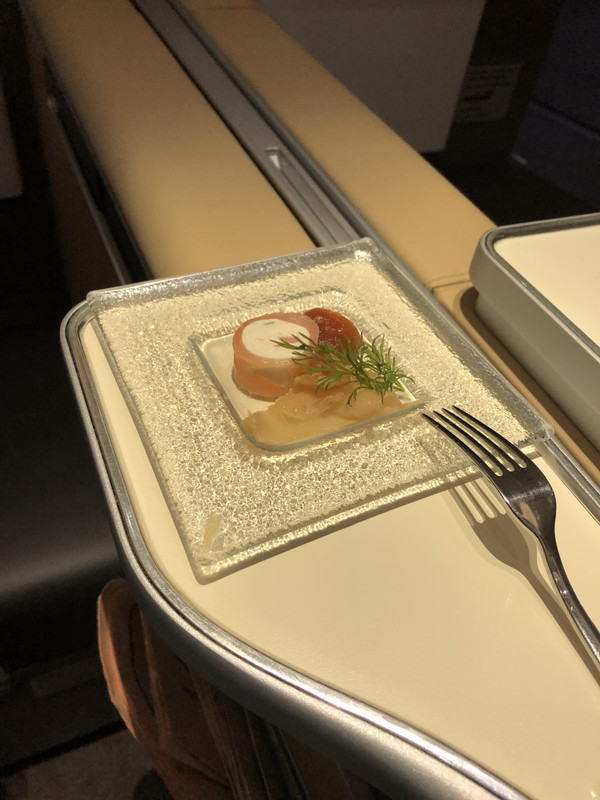 In the air as on the ground, I am served by a spirited FA, who thinks I should drink more than my own good. The dinner continues with one dish after the other, and I cannot complain. I would rate food and drink combined at 8 out of 10.
What bothers me most during this flight is the reasonably "openness" in the cabin. This creates an "airiness" however, one feels incredibly visible. Both Asiana, Thai or ANA are better in this aspect.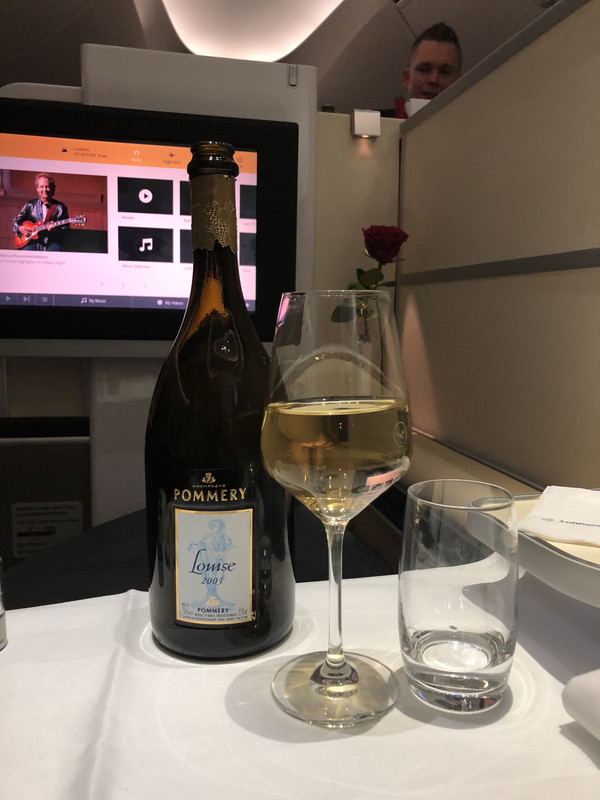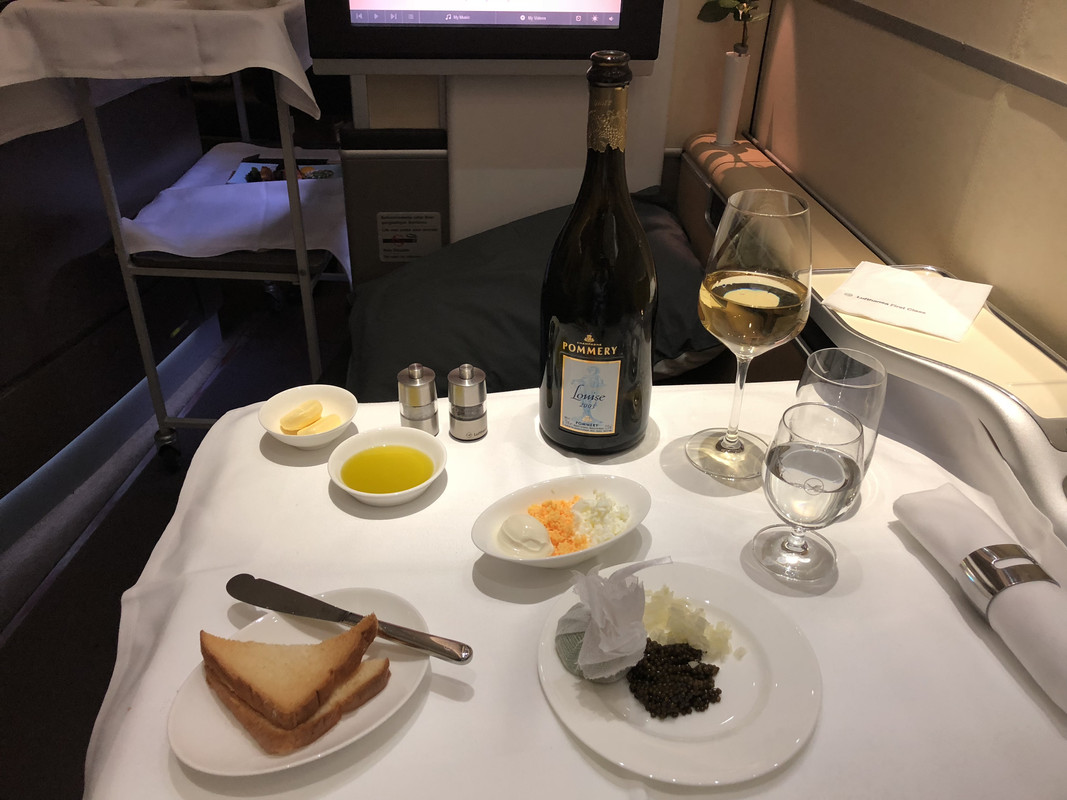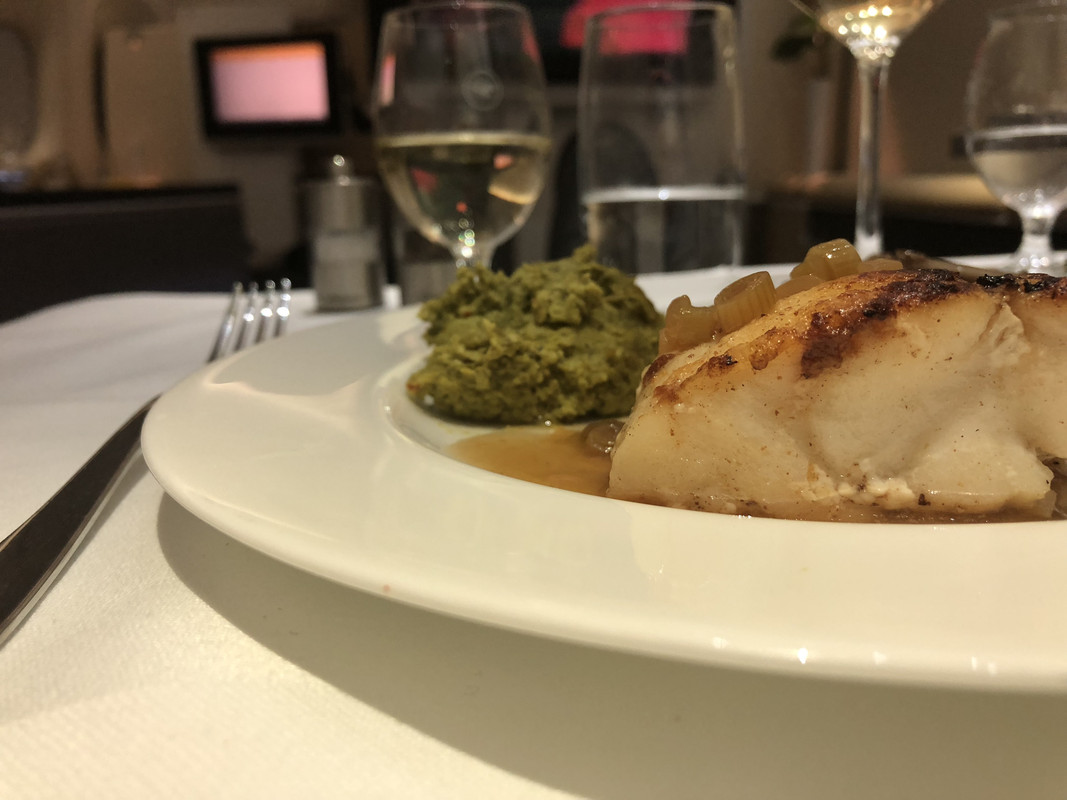 Mid / End Flight: The journey continues and we travel through the air at a reasonable speed (no tail wind). I get the chance to go through their movie selection while I drink some red wine and eat an extra plate of cheese. My FA arrives and asks if I would like to sleep. We chatted about things to do in Tokyo, and although I prefer not to sleep, we agree to convert my seat into a bed. After slipping into my pj's I return to my seat and find my wine, a cup of tea and a little note saying "Sleep well, We wake you up before breakfast". The service aboard the Lufthansa 716 is beyond the ordinary. I slumber off to a mediocre sleep as always on air travel and wake up 1.5 hours later.
Just before landing in Japan, I am served breakfast by Cabin Crew. They succeed in getting a powerful scrambled eggs that are gently salted and peppered and tastes wonderful! If Lufthansa did not already impress me, this breakfast surely does.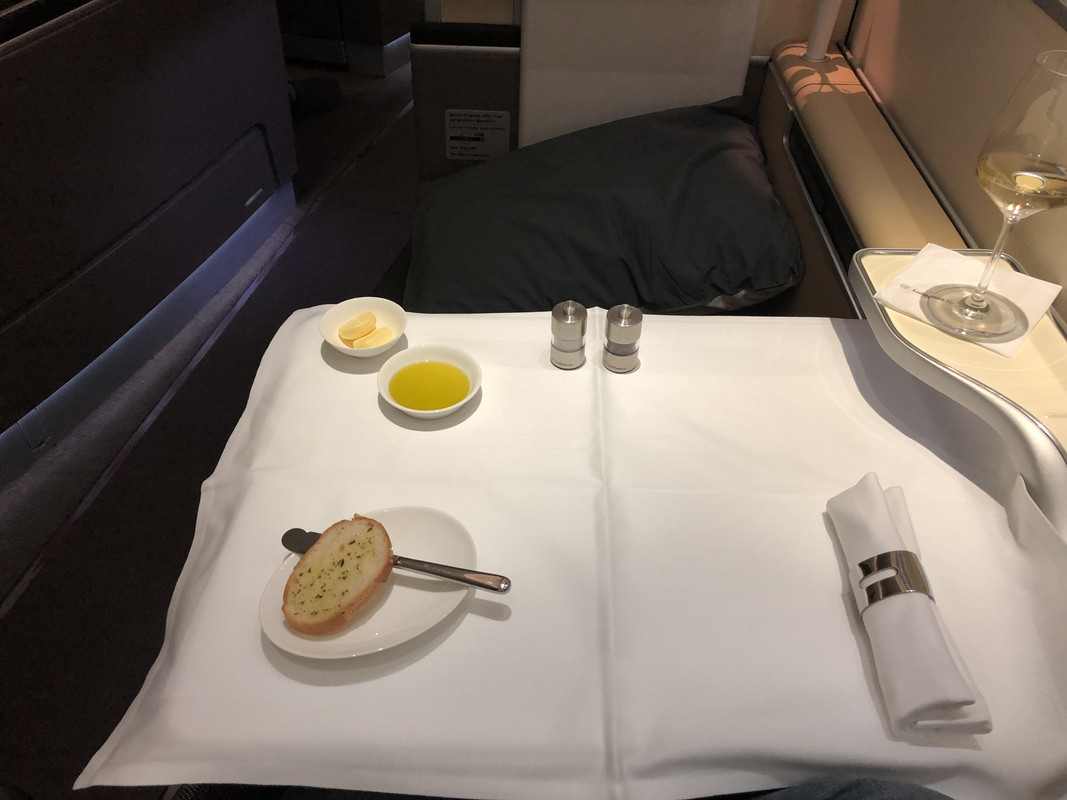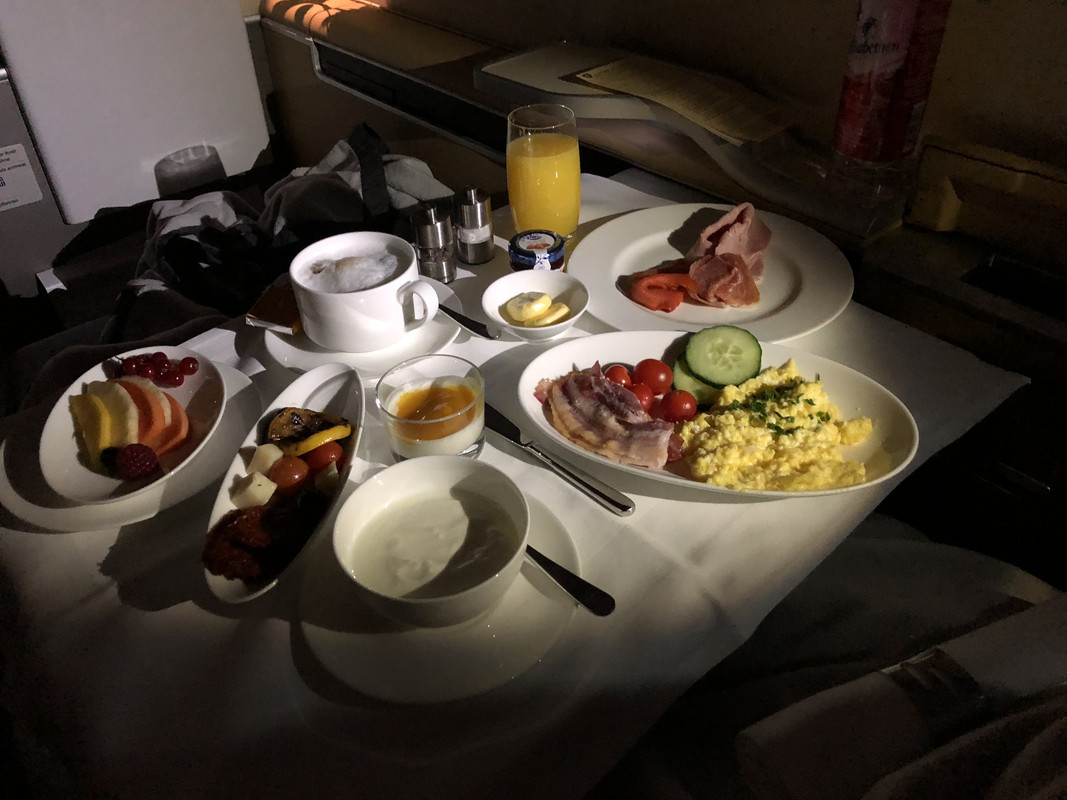 Arrival Service: Touch Down … Mid-day in Tokyo.
I am met by ground crew, which is a pretty and cute little Japanese. It then turns out she will both guide me to the baggage claim and take care of my luggage. Tokyo is a stopover for me and I'm soon off to the next destination. After collecting my luggage, she shows me to the train station and tells me about the best places for food and attractions in Tokyo. She then takes my suitcases and lets me know that she has checked it in to my final destination. I get a receipt as proof and say good bye!
I sit down quietly on the train, with an odd feeling that I will never see my luggage again … But until I find out I will enjoy Tokyo and its delicacies.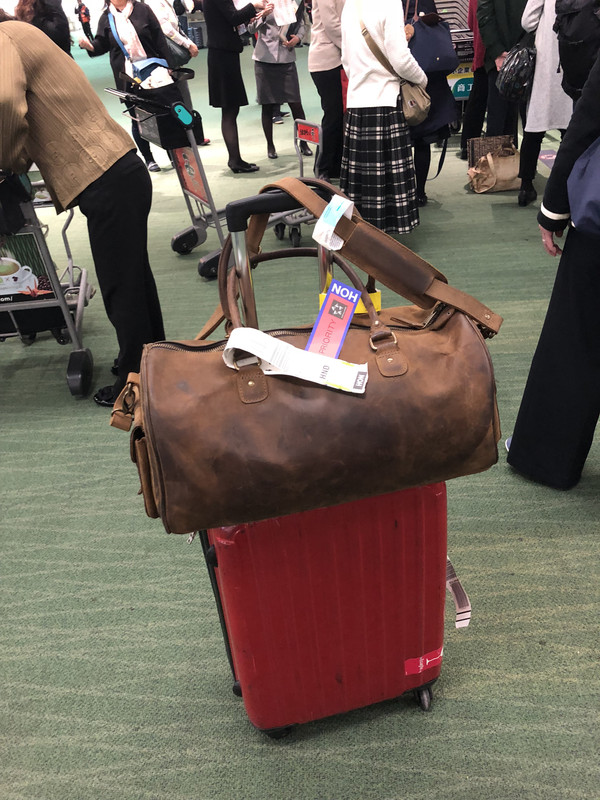 Rating for in Lufthansa First Class Frankfurt – Tokyo
Ground Service = 10/10
In-flight service = 7/10
Food = 8/10
Drink = 8/10
Total = 33/40